Millenial Money Podcast
Journalist Lily Clayton-Hansen captures people's lives through storytelling and photography, with soul-revealing depth and artistic charm in her book, "Word of Mouth, Nashville Conversations." Talking with some of Nashville's coolest artists, chefs, musicians, and dreamers.
Through her journey as a journalist, she's found her calling and unleashed her genius in more ways than one. I first discovered her really awesome black and white book on a trip to Nashville a couple years ago, and really loved the concept and loved Lily's story as well.
Creatives Day Nashville Award
Mayor Megan Barry signed a proclamation last year officially declaring Saturday, October 22nd as Creatives' Day in Nashville, TN. Creatives' Day is a time of recognition dedicated to individuals with an entrepreneurial spirit and passion for innovation. It includes, but is not limited, to musicians, songwriters, visual artists, film art professionals, makers, journalists, photographers, dancers, and creative entrepreneurs living and working in Nashville, TN and surrounding counties.
"I am so incredibly grateful to live in such a supportive city and community. What an inspiration for how things could be if we all cheered one another on instead of always trying to be right. Everything that is wrong with our national government is made right in Nashville's creative ecosystem," Lily C. Hansen, Journalist and 2017 Creative on The Rise winner, says.
Transformations Exhibition Featured in Vanderbilt News
"In transforming Word of Mouth from a book to an exhibition, Hansen and the four photographers offer insight on their efforts to authentically capture a moment in a creative professional's life," said Elizabeth Meadows, assistant director of the Curb Center and senior lecturer in English. "All four chose a small selection from the original shoots and reflected on the choices, techniques and processes they used to collaborate with Hansen on the book."
Local NashvilleNiche.com Feature
The book has turned into a whole career for her as she now has a weekly blog (wordofmouthconversations.com) where she posts a new interview with a different person every Monday. She also interviews someone every month at the Entrepreneur Center in Nashville so that a live audience has the chance to experience the learning venture of listening to someone's life stories. — Cale Schmidt
NeatNashville.org Feature
At the heart of everything I do, it's all about collaboration and support. To have people there that not only cheer you on but also lift you up is helpful and so important.The blog started because someone told me one day, 'You need a blog.' I said no I don't. I'm a writer and not a blogger. But they were a lot more successful than me, so I listened and, in fact, they were right.  — Lily Hansen
Fort Lauderdale ArtsCalendar.com Feature
What does it take to be a successful artist? Passion, determination and a business plan, author Lily Clayton Hansen told a gathering of artists, arts-based business owners and creative entrepreneurs recently at the closing forum of the Broward Cultural Division's "DBA Doing business as…," an artist entrepreneur art exhibition at artserve in Fort Lauderdale. — David Schwartz
The Tennessean ``Sip It`` Feature
Three years ago artist, writer, and Chicago Native Lily Hansen followed her ex-boyfriend to Nashville on a turbulent journey that eventually led to her becoming a published author. "My beginnings here were pretty brutal," said Hansen, 25. "The relationship I was in fell apart, I didn't have friends. I had no money. I was in a crappy living situation. I quite frankly need a project to dive into to keep my sanity." —David Plaza
Nashville Lifestyle Feature
Nashville writer (and contributor to Nashville Lifestyles) Lily C. Hansen got to know her neighbors in a personal way—by writing a book about them. Word of Mouth: Nashville Conversations (Spring House Press) is out this month and explores the lives of accomplished Nashvillians and how their passions helped them "make it." —Aryn Van Dyke
12th & Broad Cover Story
At our Oct. 23 "Punctuate: Innovate You" event, author Lily Hansen will go into depth with the tips she's shared here. She'll also conduct a live interview to demonstrate in real time how this can work for you, whether it's in your professional, personal or family life. —Lily Clayton Hansen
StyleBlueprint: Southern Festival Of Books Feature
Southern writer Lily Clayton Hansen is an artist in all senses of the word. —Anna Marchetti
Griffin Review of Word Of Mouth: Nashville Conversations
As a snapshot of the creators, thinkers, artists and advocates who are at the heart of Nashville's current creative renaissance, Word of Mouth: Nashville Conversations is what happens when geography, proximity and creativity come together in one place.
The Nod Feature
Word of Mouth: Nashville Conversations is an anthology of interviews conducted by Lily Hansen. If you're from Nashville, you'll know some of the people in the book, but others you've probably never heard of. The interviews focus on how each person makes a living doing what he or she loves. Some are artists; some are designers, others entrepreneurs. But all are undoubtedly inspirational.
Eyes & Ears Feature
Author Lily Hansen has always taken a passionate and rebellious approach to the arts. At the University of Illinois Chicago, Hansen recalls storming into a school newspaper meeting and asking to become the art critic to fill the creative void.  Ever since, Hansen has devoted her career to telling stories and becoming the storyteller of the South.  Hansen credits this position with helping her develop a sense of autonomy and dedication to writing about the things that she found intriguing.
The Stroll Feature
Of all the American cities finding a renewed creative spark in the past decade, perhaps none has done so with such a distinct vision as Nashville, Tennessee. A city that has long been known for its music, this legacy today forms the foundation for a host of other creative scenes. In her new book, Word of Mouth: Nashville Conversations, Lily Clayton Hansen–herself a recent transplant to the city, drawn by the creative energy there–speaks with some of the residents that make Nashville so dynamic and irresistible.
Experience Nashville Feature
Local author, Lily Hansen, put together a fabulous book which captures the drive, passion, and innovation of Nashvillians who have thrived in – and helped drive the art, culinary, business, and music industries that have bolstered Nashville's boom.
Arts & Business Council Artist Spotlight
"When you're real, people are so receptive to that." Lily Clayton Hansen embodies this idea in the way she presents herself and in how she approached her new book, Word of Mouth: Nashville Conversations. She is truly, refreshingly and unabashedly real. When you meet her, you are struck by her intense passion for her work and her incredible kindness. The Chicago native describes herself as a party girl who is "rough around the edges," but it is clear that this attitude is what drives her to be successful and to share her passion with the world.
News Channel 5: Talk Of The Town Feature
The Bitter Southerner Feature
"Word of Mouth" is a soft-cover, coffee-table book of interviews and portrait photography with prolific Nashvillians in the art, culinary and music industries. The "Wild Card" section encompasses individuals who eclipse any of those categories. It is a testament to Nashville's incredible mixture of artistic talent and zest for collaboration, rather than competitiveness. Highly recommended and inspiring.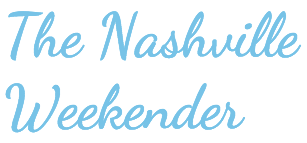 The Nashville Weekender Feature
Lily C. Hansen popped up behind me at Pinewood Social with swaths of hair shading her face, penetrating gray eyes, and a sweet, but knowing, smile. She wore the Metallica t-shirt she wants to be photographed in for a future Entrepreneur magazine cover shoot (one of her many goals). First thing to know about Lily: She inhabits Lilyland. It's is a place where dreaming and visualization are key, but in the end: shit gets done. So, she led me down the garden path, from childhood in Chicago to her Nashville move to now.
Testimonials
Your book is a true work of art. I have enjoyed every second of reading the interviews and looking at the fabulous photography. It's so inspiring to see someone take what they love and turn it into reality. –  Leah Carroll, Style Blueprint
I received mine in the mail and have been delightfully absorbed ever since! – Van Tucker, Cofounder Avenue Bank and The Nashville Fashion Alliance
What an incredible book! It has a regal piece of permanent real estate on my coffee table. – Megan Bedford, Music Publicist
Love the book and keep on grinding! – Kix Brooks, Brooks & Dunn
I wanted to reach out before the moment passes and say that this book is really, truly, incredibly special. Not only is it so much fun to read your stories, but this book is so important to Nashville's history. It's beautiful as well! – Sarah Helen Parker, SHPM Creative
"Lily Hansen you've truly outdone yourself. Everyone needs to buy this book! – Sean Brock, Husk Charleston & Nashville
Lily, I love your book!!! Really amazing work. – Bob Bradley, TedXNashville
The book is amazing! It's a great collection of people, photos and writing. People are going to love it! –  Jennifer Justus, Nashville Eats Author
I wanted to reach out before the moment passes and say that this book is really, truly, incredibly special. Not only is it so much fun to read your stories, but this book is so important to Nashville's history. It's beautiful as well! – Sarah Helen Parker, SHPM Creative
"Lily Hansen you've truly outdone yourself. Everyone needs to buy this book! – Sean Brock, Husk Charleston & Nashville
"I almost forgot we were recording. I like what you do and how you do it pal! Thanks for having me." B.J. Lofback, Owner Riffs Fine Street Food and Funk Seoul Brother
"Thank you so much!!!!! Its was so much fun reading this back and definitely is reflective of the most fun interview ever!" – Karen Herold, founder and designer, Studio K
"This is awesome. You retain a lot while paring a LOT away. Very deft editing. I love it." —Craig Havighurst, Author, Speaker and NPR Journalist