Having worked as a child actor in Los Angeles, California, photographer Frank Ishman is entirely at home on set. Ishman, a commercial and fine art photographer currently based in Chicago, Illinois, has lived and worked around the world in art capitals such as New York City and London, United Kingdom.
Ishman's signature is that he moves between commercial and fine art styles fluidly. In fact, he enjoys melding the two. Yet, it is always the subject, whether it is an A-list celebrity, CEO, or hip-hop artist, who comes first. Frank photographs his subjects with integrity, kindness, and a genuine openness that makes even the shyest subjects feel comfortable opening up. It also doesn't hurt that he has a razer sharp sense of humor to break the ice.
When he isn't on assignment, which generally includes advertising campaigns, fashion, and nonprofit assignments, Frank is out exploring everyday life. Ishman, who is fascinated by all elements of existence from high art to science and technology, will never be caught without his camera. He is always looking for new, unique ways to document subjects, objects, and everything in between.
John Brown, a Nashville-based photographer whose specialties are portraiture and branding, recognized in childhood that he is a creative soul. In college, he studied art and music formally however, photography fell into his lap in a less traditional manner. While working as a hotel valet to make ends meet, Brown found a camera in the lost and found. From there, he was on his path.
The photographer began refining his aesthetic, often described by his clients as clean, ethereal, and painterly, through experimentation. He prides himself on taking a caring and considerate approach to his subjects, oftentimes getting to know them over a cup of coffee pre-shoot. Brown's objective with every photoshoot is to produce something he can't find a million times on Google. To properly capture the essence of his subjects, he asks intentional questions such as, "What do you truly care about?" Through his subject's answers he pieces together a puzzle of their spirit, and how to translate that into a commercial portrait. Brown, who has worked as a server, salesman, and semi-driver, appreciates all walks of life and can connect with anyone.
Some of his most memorable photography experiences are photographing a kidney transplant in the operating room at Vanderbilt University Medical Center, helping to define the hipster-chic aesthetic of Nashville-based coffee brand Barista Parlor, and watching a photo go viral and end up in Vogue Italia.
Joe Diorio has been a writer all his life. He also has one marketable skill; "I can write a simple declarative sentence. And since I use the dictionary, I almost always spell all the words correctly," says Joe, half joking but not really. As trite as that sounds, it is how he has made a career out of the written word.
He's written about computer technology, consumer electronics (Remember the mini CD player from Sony? No, you don't. No one does.), PET/CT scanning technology, speeches for investors, speeches for employee motivation, and speeches commemorating milestones. Today he is the writer of A Few Words About Words®¸the free monthly newsletter about good writing, read by 8,000 communications professionals worldwide.
Allison is a writer, editor, and adventurer located in San Diego, CA. She is also a lifelong letter writer and journaler, with a background in nonprofit curriculum writing and editing. In 2017, Allison launched dear and love, a boutique content creation firm, that caters to companies or organizations who want to expose their heart. Allison, who is a giver by nature, is drawn to clients whose focus is improving others' lives. She is dedicated to providing quality work with a compelling message and powerful story behind it. Allison is also passionate about interviews and learning as much as possible, through organic conversation, from her subjects.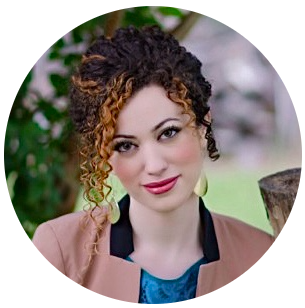 Liza Kawaller is a poet, creative writer, and business development professional based in Nashville, Tennessee. Her poetry work has been heard on the TedX stage, at book launches, on stage at The Nashville Entrepreneur Center, and at music venues. Liza's copywriting work has been featured on websites and blogs for emerging brands, real estate firms, and co-working spaces. As an artist who also works in business development, Liza is skilled in creating original content geared towards achieving results and creating an impact.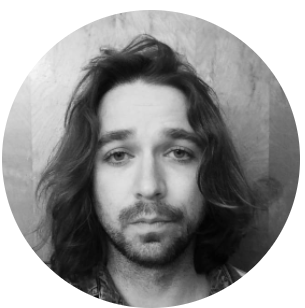 Lily and Benjamin have worked together on three books and he conceptualized the design for her Word of Mouth Conversations book series. Benjamin can do any type of design.