"Songwriting only seems effortless because it's a constant exploration process. What it really feels like is searching through the jungle until the music gods hand you the right melody. Sometimes it's stripping down to the simplest elements that takes the most work." —Anna Haas
Budgets either inspire brilliance or mind-numbing madness. For her latest music video 'Woman of the Wild,' musical artist, and actress, Anna Haas, called upon an innovative collaborator and decades of stage training.
New York-based director, Liann Kaye, was working for the Blue Man Group when her phone rang. She had met Haas years prior through her sister, solo artist and San Fermin band member Charlene Kaye, who also happened to be the singer's best friend. Haas was thrilled when the director agreed to work side-by-side on the latest single off her self-released album Passion/Poison.
Kaye had just conceptualized and directed a project for the Blue Man Group, inspired by the opening montage of television series, True Detective. Throughout the process she had become enamored with the manipulation of imagery, which offered the director endless opportunities. She believed the effect would work well for Haas' video and that the diva, known for her striking hair and sassy performances, had the chops to carry the show—solo.
"With nothing but a green screen to play with, the experience could have felt like an open-ended abyss," explains Kaye. "Luckily, as a director, I felt an exhilarating freedom because of her dynamic performance."
Dancing against a green screen alone was never daunting to Haas. After all, the performer earned her degree in musical theatre. She developed her over-the-top stage persona by studying larger-than-life personalities like Madonna, Lady Gaga and Freddie Mercury of Queen. "I believe in wearing bright colors and living, singing and dancing loudly," she says.
At the same time, the lyricist knows how to keep it simple. She strives to capture the core of her experiences in a single song.
"Woman of the Wild," co-written with Cheyenne Medders, is an autobiographical account of Haas' decision to move back to her native Nashville from New York City. Working simply to survive was swallowing the singer whole. In her song, she explores the juxtaposition between nature and urban living. "In metropolitan environments, it's easy to forget about our primal side," Haas explains. "I had to re-learn to trust my instincts and gather the courage to run away from a life that didn't make me smile."
From the animal images overlaying Haas' semi-nude silhouette to her sensual dance moves to, it is obvious the artist has rediscovered her natural habitat.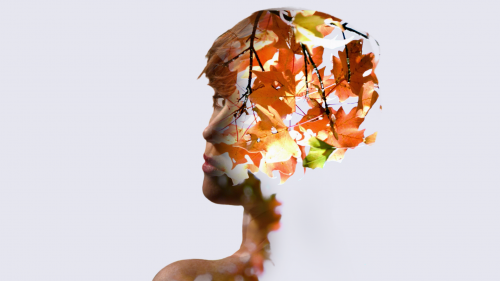 Anna-isms:
"A huge part of my journey has been realigning with what truly makes me happy. Oftentimes we neglect who we are in favor of societal expectations." 
"In order to enter into a more authentic sense of self, I had to let go of any previous perceptions."
The end verse says, "I'm sleeping right beside you," which spells out that sense of calm that comes after the storm. Once you've taken a leap there is peace."
Listen to Anna Haas' music here. 
Scope out director Liann Kaye's work here.