Selling books in the bars has been a blast however, I was jazzed to bring Word of Mouth: Nashville Conversations to another kind of brick-and-mortar on August 18. There was no better bookstore to debut our collection of conversations and black & white portraits than the independent Parnassus, owned by best-selling author Ann Patchett and publishing veteran Karen Hayes. Danielle Atkins, Joshua Black Wilkins, Andrea Behrends, and Brett Warren and I loved chatting about our creative paths, process and how we came together on this unique project. Thanks for your kindness, respect & thoughtful questions. We truly felt like a power team.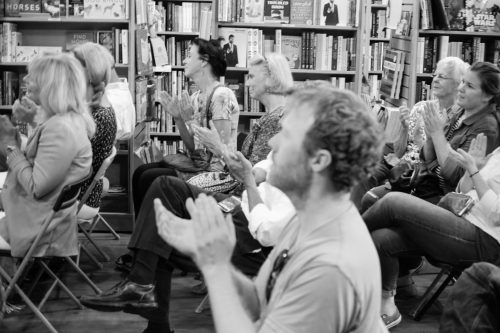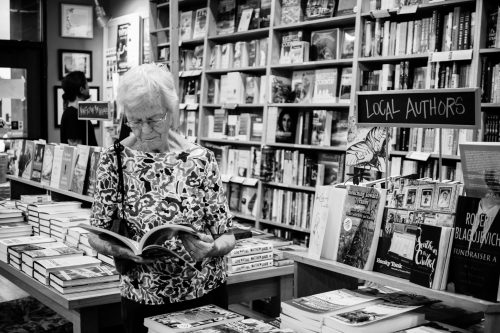 All photos by Anna Haas of Red Hare Foto
Learn more about Parnassus Books here. 
The Word of Mouth: Nashville Conversations team will see you at the Southern Festival of Books in October!